This is a place for books that I didn't fully review.
Maybe I listed my likes and dislikes, had a little short paragraph, or a few sentences to convey my feelings on the book, but whatever the "review" is, all of them are short and simple. (hence the clever name)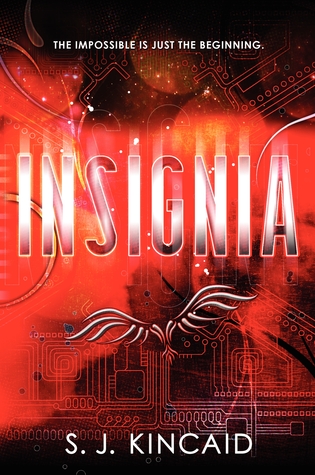 "

Insignia

expertly combines humor with a disarming and highly realistic view of the future. The characters are real, funny, and memorable. You won't be able to put this book down."—Veronica Roth, #1

New York Times

bestselling author of

Divergent

and

Insurgent


The earth is in the middle of WWIII in

Insignia

, the first entry in S. J. Kincaid's fast-paced sci-fi adventure trilogy perfect for fans of

Ender's Game

.




The planet's natural resources are almost gone, and war is being fought to control the assets of the solar system. The enemy is winning. The salvation may be Tom Raines. Tom doesn't seem like a hero. He's a short fourteen-year-old with bad skin. But he has the virtual-reality gaming skills that make him a phenom behind the controls of the battle drones.




As a new member of the Intrasolar Forces, Tom's life completely changes. Suddenly, he's someone important. He has new opportunities, friends, and a shot at having a girlfriend. But there's a price to pay. . . .
Goodreads

Review
When I first read the synopsis I got confused...
I honestly didn't understand what it was talking about.
But it was at the library so I decided that it was worth a try!
Apparently, this book is about a 14 year old boy named Tom who has a special talent of...
playing video games!
When a government agency discovers his talent, they decide to take him in to help fight in the war.
You might be wondering, How does playing video games help fight in a war?
Well, this book takes place in the future and they found out that having a war on Earth is dangerous for the people so the wars are fought in space.
But then there's the fact that people die in wars! So they also made it so the wars are video game controlled instead of actual people fighting.
Make sense? (I hope it made sense)
Anyway, this was an AMAZING book and I'm so glad that I picked it up!
I absolutely LOVED the technology!
And believe me there was A LOT of technology!
Anyway, before I start rambling...
You should really read this book!
I hereby give this book
4 Wheels!
Meaning: It was amazing!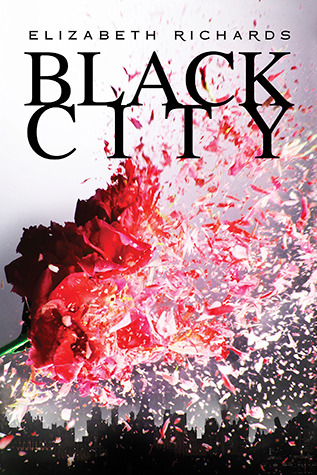 A dark and tender post-apocalyptic love story set in the aftermath of a bloody war.
In a city where humans and Darklings are now separated by a high wall and tensions between the two races still simmer after a terrible war, sixteen-year-old Ash Fisher, a half-blood Darkling, and Natalie Buchanan, a human and the daughter of the Emissary, meet and do the unthinkable—they fall in love. Bonded by a mysterious connection that causes Ash's long-dormant heart to beat, Ash and Natalie first deny and then struggle to fight their forbidden feelings for each other, knowing if they're caught, they'll be executed—but their feelings are too strong.


When Ash and Natalie then find themselves at the center of a deadly conspiracy that threatens to pull the humans and Darklings back into war, they must make hard choices that could result in both their deaths.
Review
I've been hearing so so many good things about this book!
But when I finally got my hands on a copy...
I'm not saying it was terrible (because it wasn't!) it just disappointed me...
There was only one thing in the book that bothered me.
Everything else I liked! But I didn't like THE ROMANCE!!
This became a problem because...
That romance? Yeah, it plays a major part in the book!!!
I found the romance fake and absolutely could not understand what they saw in each other!
When the books started out, I loved it! I thought I was walking into a new favorite!
I disliked the romance but I could look around it, I was fine with it.
But that romance blurred everything else. It practically forced me to look into its face! "Look at me! You despise me! I shall torture you and make you dislike this book!"
I'm making less and less sense as I'm going along.
My point: I didn't like the romance.