So there's this awesome series called the
Lux
series (which is about aliens by the way, and I may have a
minor
obsession with ALIENS!).
Well, the third book in the series,
Opal
, is coming out this December...
And the author is having a giveaway for
3 SIGNED COPIES!!!!!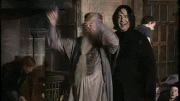 (Don't you just LOVE GIFS?)
HOW AWESOME IS THAT?!
You can find the giveaway
HERE
!
Yes, I know that I WILL NOT win it since I am not that lucky :(
But I am trying to be positive!!!!
OH! Here's a pic of the books!!!
Aren't they just so lovely 0___o *hand reaches towards books*