I never give up on books. I'm always the optimist that things will get better. They usually don't, sometimes they do, but rarely. So, here are a few books that I ALMOST gave up on, but didn't, even though most of the books sucked.
1.Bloodspell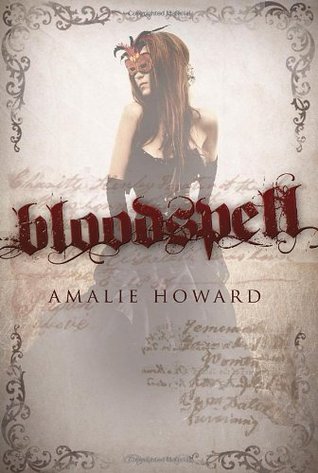 Rating: 1 star
This is my most recent read and it was just another YA paranormal. It followed the same plot line as almost every single one of them. Along with that, the romance was annoying, the point of view was odd, and I was just not connected to the story or the characters.
2.Inescapable
Rating: 1 star
This was just another Twilight. It was just in college and with angels instead of vampires.
I. Do. Not. Like. Twilight. Copies.
3.Chantress
Rating: 4 stars
This is probably the only book that I was tempted to give up and I actually ended up liking. It was just so slow in the beginning that it made me bored for half of the book, but things did actually get better!
4.Glow
Rating: 2 stars
This book was just so
boring
! It took so much of my willpower just to finish it!
5.Somebody Up There Hates You
Rating: 1 star
This book was basically the adventures of a sex-crazed boy who happened to have cancer.
Seriously, the entire plot was basically this boy trying to have sex with this girl.
It was a short book, so that was probably why I stuck to the end, but if it was longer I would have definitely given up. I would not have cared if it went against my rules,
6.Anew
Rating: 1 star
This is one of those books that has such a high rating on Goodreads and
I just don't understand!
I read this awhile ago, but I remember hating the writing, the plot (which was basically
Fallen
), and being just downright bored with it. I also remember it ending in a really big cliffhanger and I JUST DIDN'T CARE! I was just relieved that I was done with the crap.
7.Crossed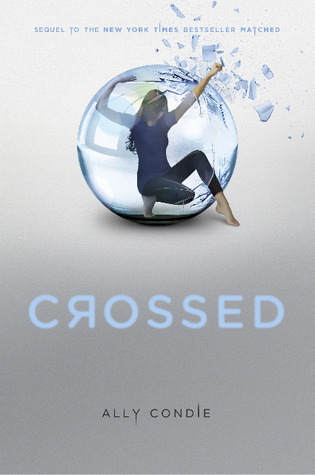 Rating: 2 stars
I remember that I loved matched, but then I read this and came across the best example of Middle Book Syndrome. This book was just 367 pages of absolutely
nothing.
I was so bored that I was literally counting down how many pages that I had left!
8.Significance
Rating: 1 star
Yet another book with a high Goodreads rating! Am I missing something?! How are these books that I hate so loved by everyone else?! This book was insta-love galore! I can sometimes take insta-love, but not in these proportions.
9.Mistwood
Rating: 2 stars
I was really disconnected from everyone in this book. I just didn't care about anyone and that basically made me bored by the entire book.
Here's my full review
10.Marked
Rating: 1 star
I can't believe that I almost forgot about this one!
The interesting thing about this one is the fact that when I read this, I also didn't give up on series. I actually read the first 3 books until I finally gave in and gave up. (This actually caused me to realize that it's okay to give up on series). I don't know how I manged to make it that far, because this series was a mess.
There's probably a lot more that I wanted to give up on, due to the fact that I NEVER give up on a boo, but these are the major ones.
What about you? Any books you almost gave up on?