Cover Lust is something that do every week where I feature a book cover that I absolutely love!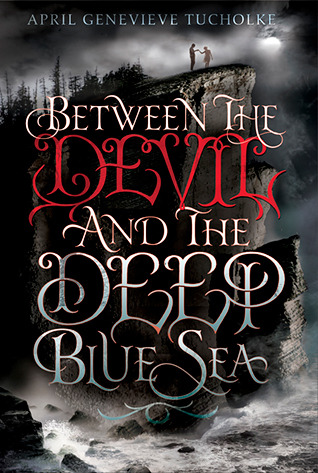 You stop fearing the devil when you're holding his hand…


Nothing much exciting rolls through Violet White's sleepy, seaside town… until River West comes along. River rents the guest house behind Violet's crumbling estate, and as eerie, grim things start to happen, Violet begins to wonder about the boy living in her backyard.




Is River just a crooked-smiling liar with pretty eyes and a mysterious past? Or could he be something more?




Violet's grandmother always warned her about the Devil, but she never said he could be a dark-haired boy who takes naps in the sun, who likes coffee, who kisses you in a cemetery... who makes you want to kiss back.




Violet's already so knee-deep in love, she can't see straight. And that's just how River likes it.


Blending faded decadence and the thrilling dread of gothic horror, April Genevieve Tucholke weaves a dreamy, twisting contemporary romance, as gorgeously told as it is terrifying—a debut to watch.
Goodreads
Why did I pick this cover?
I love the darkness in the cover! And even better, I love the typography and the fact that the only colored portion of the cover is the word 'devil'!
Basically, this is a beautiful cover!
What are your thoughts? Tell me in the comments!