Ello! Welcome to the Debut Author Giveaway Hop!
Hosted by
I Am a Reader
&
Bookhounds
!
Here's a bit about the book: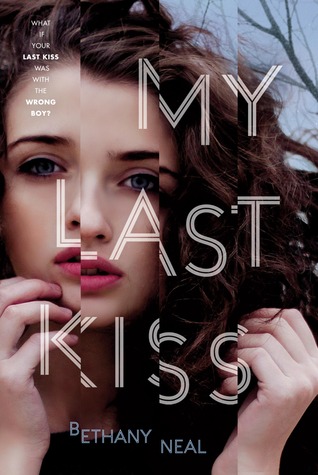 What if your last kiss was with the wrong boy?


Cassidy Haines remembers her first kiss vividly. It was on the old covered bridge the summer before her freshman year with her boyfriend of three years, Ethan Keys. But her last kiss--the one she shared with someone at her seventeenth birthday party the night she died--is a blur. Cassidy is trapped in the living world, not only mourning the loss of her human body, but left with the grim suspicion that her untimely death wasn't a suicide as everyone assumes. She can't remember anything from the weeks leading up to her birthday and she's worried that she may have betrayed her boyfriend.


If Cassidy is to uncover the truth about that fateful night and make amends with the only boy she'll ever love, she must face her past and all the decisions she made--good and bad--that led to her last kiss.


Bethany Neal's suspenseful debut novel is about the power of first love and the haunting lies that threaten to tear it apart.
Check out my review
here
.
The Rules
The giveaway is US ONLY. Sorry, international folks, but your time will come soon!
I'm not responsible for lost packages
Entries will be varied. Any falsified entries will be disqualified.
Winner will be notified via email and will have 48 hours to respond, so make sure to check your mail (same goes for spam)!