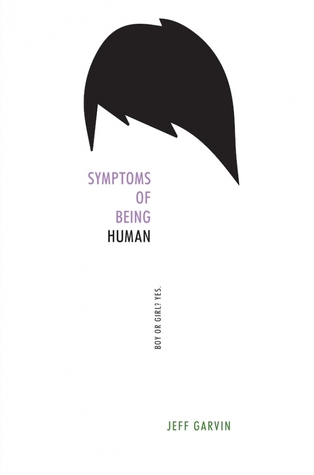 The first thing you're going to want to know about me is: Am I a boy, or am I a girl?
Riley Cavanaugh is many things: Punk rock. Snarky. Rebellious. And gender fluid. Some days Riley identifies as a boy, and others as a girl. The thing is . . . Riley isn't exactly out yet. And between starting a new school and having a congressman father running for reelection in uber-conservative Orange County, the pressure—media and otherwise—is building up in Riley's so-called "normal" life.
On the advice of a therapist, Riley starts an anonymous blog to vent those pent-up feelings and tell the truth of what it's REALLY like to be a gender-fluid teenager. But just as Riley's starting to settle in at school—even developing feelings for a mysterious outcast—the blog goes viral, and an unnamed commenter discovers Riley's real identity, threatening exposure. Riley must make a choice: walk away from what the blog has created—a lifeline, new friends, a cause to believe in—or stand up, come out, and risk everything.
Describe your book 5 words.
Gender-fluid teen's blog goes viral.
Feels, laughs, angry, witty, love.
Most asked author question but... what made you want to write this book?
There was a news story in my county about a transgender teen who sued the school district for the right to use the bathroom that aligned with their gender identity rather than their birth-assigned sex. I was deeply moved by their story and woke up three days in a row thinking about it. What would it be like to go to school the day after that story broke? I was inspired by the teen's bravery and knew I had to write about it.
Do you have any odd writing habits?
Odd? No. I mean, I say an incantation (which I wrote) each morning before I sit down to write, and then I wave the wand that chose me at the Harry Potter theme park in Orlando, and say, "Expecto Patronum!" But I wouldn't call that "odd."
Are are you are Plotter or Pantser?
A pantser. I sit down with an idea of what I'm going to write, and then the characters show up and change it. It's exhilarating and horrifying.
What character(s) did you have the most fun writing about?
Solo was so much fun! Writing the beginning of
Symptoms of Being Human
was very sad--and then Solo came along and informed me that the book was going to be funny, too. It was a great relief.
What was your favorite scene to write?
The one I can tell you about without spoiling? Probably the scene between Solo and Riley at the vintage 80s video arcade. I love the way those two relate to one another. I had friendships like that in high school, and they saved me.
Random Questions:
Unicorns or zombies?
Zombies.
Favorite color?
Black. Or Blue. No, black.
Favorite movie/TV show?
Almost Famous/House of Cards
If you had one superpower, what would it be?
Invisibility.
ABOUT THE AUTHOR
Before becoming a novelist, Jeff Garvin acted on TV and toured as the lead singer of a rock band. He has a BFA in Film from Chapman University and lives in Southern California, surrounded by adorable, shedding beasts.
a Rafflecopter giveaway