This is a place for books that I didn't fully review.
Maybe I listed my likes and dislikes, had a little short paragraph, or a few sentences to convey my feelings on the book, but whatever the "review" is, all of them are short and simple. (hence the clever name)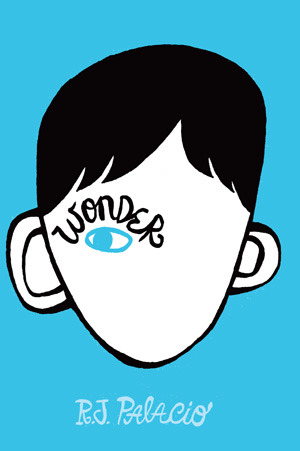 I won't describe what I look like. Whatever you're thinking, it's probably worse.

August (Auggie) Pullman was born with a facial deformity that prevented him from going to a mainstream school—until now. He's about to start 5th grade at Beecher Prep, and if you've ever been the new kid then you know how hard that can be. The thing is Auggie's just an ordinary kid, with an extraordinary face. But can he convince his new classmates that he's just like them, despite appearances?


R. J. Palacio has written a spare, warm, uplifting story that will have readers laughing one minute and wiping away tears the next. With wonderfully realistic family interactions (flawed, but loving), lively school scenes, and short chapters, Wonder is accessible to readers of all levels.
Goodreads
/
Amazon
/
Barnes & Noble
Review
This was such a beautiful book and by the end of it I was crying.
I wasn't crying tears of sadness, but tears of joy.
I can't stress this enough, how beautiful and life-changing this book is.
This might be a middle-grade book, but this book is for ALL ages. Everyone needs to read this book. It will change how you look at people and make you a better person.
Meaning: A new favorite!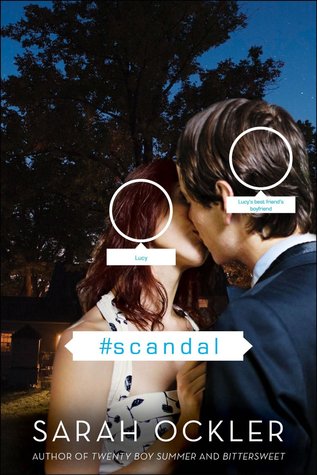 Lucy's learned some important lessons from tabloid darling Jayla Heart's all-too-public blunders: Avoid the spotlight, don't feed the Internet trolls, and keep your secrets secret. The policy has served Lucy well all through high school, so when her best friend Ellie gets sick before prom and begs her to step in as Cole's date, she accepts with a smile, silencing about ten different reservations. Like the one where she'd rather stay home shredding online zombies. And the one where she hates playing dress-up. And especially the one where she's been secretly in love with Cole since the dawn of time.


When Cole surprises her at the after party with a kiss under the stars, it's everything Lucy has ever dreamed of… and the biggest BFF deal-breaker ever. Despite Cole's lingering sweetness, Lucy knows they'll have to 'fess up to Ellie. But before they get the chance, Lucy's own Facebook profile mysteriously explodes with compromising pics of her and Cole, along with tons of other students' party indiscretions. Tagged. Liked. And furiously viral.


By Monday morning, Lucy's been branded a slut, a backstabber, and a narc, mired in a tabloid-worthy scandal just weeks before graduation.


Lucy's been battling undead masses online long enough to know there's only one way to survive a disaster of this magnitude: Stand up and fight. Game plan? Uncover and expose the Facebook hacker, win back her best friend's trust, and graduate with a clean slate.


There's just one snag—Cole. Turns out Lucy's not the only one who's been harboring unrequited love...
Review
I was originally not intending to read this book. It just screams that this would be a drama-filled book. But I liked Sarah Ockler's other books and it was a free read on Pulse-it, so decided to give it a go.
I actually ended up enjoying it, in a way. I felt for Lucy and I was glued to the pages because I really wanted to know who was the one behind all this.
My issue with this book mainly has to do with my own preferences. I'm not a fan of books with high-school dramas, mostly because they make me so angry.
Overall, I did like this book, even though I was very angry throughout it because of how Lucy was treated. And this book made me very glad that I'm done with high-school!