This is a place for books that I didn't fully review.
Maybe I listed my likes and dislikes, had a little short paragraph, or a few sentences to convey my feelings on the book, but whatever the "review" is, all of them are short and simple. (hence the clever name)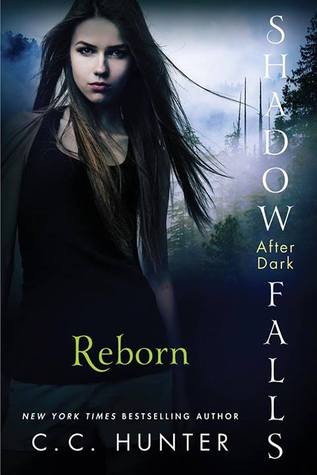 Return to the beloved world of Shadow Falls, a camp that teaches supernatural teens to harness their powers—and where a vampire named Della will discover who she's meant to be.

For Della Tsang, Shadow Falls isn't just a camp: it's home. As a vampire who's never fit in with her human family, it's the one place she can truly be herself. But when a mysterious new guy arrives at camp, Della's whole world is thrown into turmoil. Chase is a vampire with secrets, who knows more than he's telling. But the more time she spends with him, the more she begins to trust this attractive stranger—and feel drawn to him. But romance is the last thing she wants—as she keeps telling Steve, the hunky shapeshifter who won't stop trying to win her heart. And if Della isn't careful, he just might succeed.

 

When a new case puts everyone she cares about in danger, Della's determined to do everything she can to save them . . . even if it means teaming up with Steve and Chase, who leave her more confused than ever. With their lives on the line, will Della and her friends survive—with their hearts intact?
Goodreads
/
Amazon
/
Barnes & Noble
Review
I LOVED the Shadow Falls series, so I, of course, was excited when I found out about this book! I enjoyed coming back to Shadow Falls and seeing all of my favorite characters again! While I did kind of miss reading from Kylie's perspective, I loved hearing from Della! It was completely different reading from Della's perspective, as she is has a different sense of humor and pulls off a complete badass vibe.
My point in all this blabbing: This is a really great new spin-off series! If you love the Shadow Falls series, you really need to check this out! If you haven't read the Shadow Falls series, what are you waiting for?
Fourteen-year-old Sophronia is the bane of her mother's existence. Sophronia is more interested in dismantling clocks and climbing trees than proper etiquette at tea--and god forbid anyone see her atrocious curtsy. Mrs. Temminnick is desperate for her daughter to become a proper lady. She enrolls Sophronia in Mademoiselle Geraldine's Finishing Academy for Young Ladies of Quality.


But little do Sophronia or her mother know that this is a school where ingenious young girls learn to finish, all right--but it's a different kind of finishing. Mademoiselle Geraldine's certainly trains young ladies in the finer arts of dance, dress, and etiquette, but also in the other kinds of finishing: the fine arts of death, diversion, deceit, espionage, and the modern weaponries. Sophronia and her friends are going to have a rousing first year at school.
Review
This book was not what I expected.
Honestly, if I were to describe this book I would say it's a steampunk Harry Potter. The special school and the characters reminded me of the Harry Potter world. What I wasn't expecting about this book was how it was much more light and fun than I was lead to believe. Not that it's a bad thing, but this book had more of an overall middle grade vibe.
I liked this book. I liked all of these things. My issue with this book was mostly that the book was slow-paced and I had difficulty connecting with the characters.
Overall, this book was a fun steampunk and I will be continuing the series. I will also be checking out the author's adult books.
Meaning: I liked it, but it wasn't quite amazing!