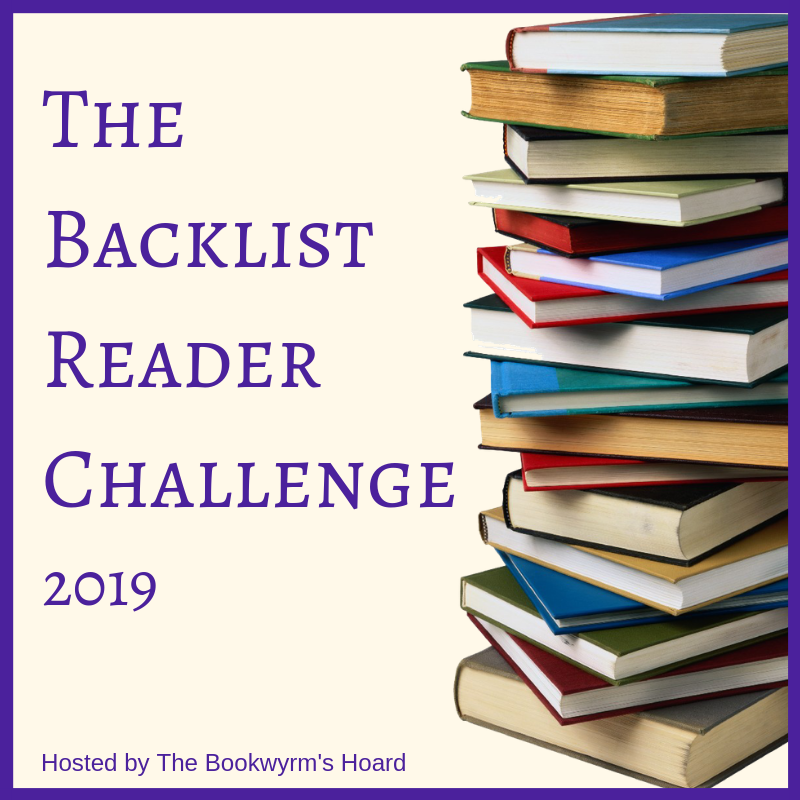 Hello, hello! I decided to join
The Backlist Reader Challenge 2019
! In the challenge, I'm supposed to read books that came out before 2018 (and have been on my to-read list since before the start of 2018). I had already joined the
Cleaning Out the TBR Closet 2019
Challenge on Goodreads, but I haven't been writing reviews for the books I've been reading. I've found that my own reviews are really helpful in determining whether to continue reading a series or an author. In the Goodreads challenge I am reading books I added to my TBR between 2012-2016, which means reviewing is very important because my tastes have changed! I want to focus on the same years, but I really want to dwindle my 2012 and 2013 TBR piles.
Here are the numbers for the piles at the time of writing this post:
2012: 102 books
2013: 172 books
2014: 265 books
2015: 295 books
2016: 295 books
Obviously, I will not be reading all of these books! I mainly want to cut down the 2012 list in half (or more) and get the other lists down a little bit. Some of this will be reading books, maybe even dnfing them, and taking some off of my TBR altogether!
Because I like to keep organized, I will be periodically updating this post.
Read and Reviewed
Feel free to join in this challenge if you're interested!