Cover Lust is something that I do every week where I feature a book cover that I absolutely love!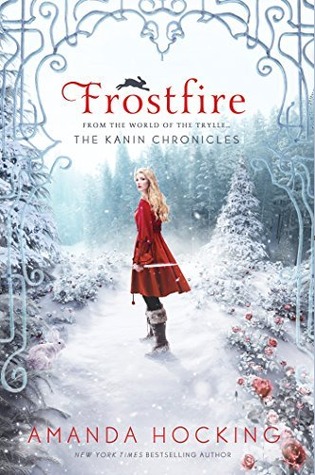 Bryn Aven is an outcast among the Kanin, the most powerful of the troll tribes.


Set apart by her heritage and her past, Bryn is a tracker who's determined to become a respected part of her world. She has just one goal: become a member of the elite King's Guard to protect the royal family. She's not going to let anything stand in her way, not even a forbidden romance with her boss Ridley Dresden.


But all her plans for the future are put on hold when Konstantin– a fallen hero she once loved – begins kidnapping changelings. Bryn is sent in to help stop him, but will she lose her heart in the process?
Goodreads
/
Amazon
/
Barnes & Noble




Why did I pick this cover?
I have a theory that Amanda Hocking must sacrifice to the cover gods because she has some seriously beautiful cover! I love the beautiful winter landscape and the bright pops of red! I also love how the girl looks sort-of badass with that dagger!
What are your thoughts? Tell me in the comments!