This is a place for books that I didn't fully review.
Maybe I listed my likes and dislikes, had a little short paragraph, or a few sentences to convey my feelings on the book, but whatever the "review" is, all of them are short and simple. (hence the clever name)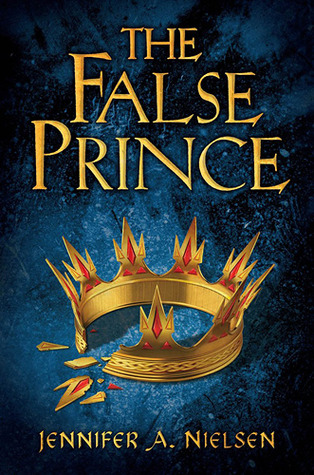 THE FALSE PRINCE is the thrilling first book in a brand-new trilogy filled with danger and deceit and hidden identities that will have readers rushing breathlessly to the end.


In a discontent kingdom, civil war is brewing. To unify the divided people, Conner, a nobleman of the court, devises a cunning plan to find an impersonator of the king's long-lost son and install him as a puppet prince. Four orphans are recruited to compete for the role, including a defiant boy named Sage. Sage knows that Conner's motives are more than questionable, yet his life balances on a sword's point -- he must be chosen to play the prince or he will certainly be killed. But Sage's rivals have their own agendas as well.


As Sage moves from a rundown orphanage to Conner's sumptuous palace, layer upon layer of treachery and deceit unfold, until finally, a truth is revealed that, in the end, may very well prove more dangerous than all of the lies taken together.


An extraordinary adventure filled with danger and action, lies and deadly truths that will have readers clinging to the edge of their seats.
Goodreads
/
Amazon
/
Barnes & Noble
Review
I'm going to recommend this book to everyone! Guys, these book has gotten awards for a reason! Sure, I love pretty much every fantasy book, and while I loved the fantasy elements, that's not why I want to rave and rave about this book! This book has an amazing plot twist that you can both see coming, yet not see coming! That doesn't really make sense, but read the book ,and you'll know it's true. I love plot twists in books and this one is probably one of my all-time favorites. Of course, I liked pretty much everything about this book, not just the plot twist.
If you want a great fantasy with a mystery and a great plot twist, read this book! And, yes, it's technically middle-grade, but do not turn your nose up at it just for that fact!
5 Wheels!
Meaning: A new favorite!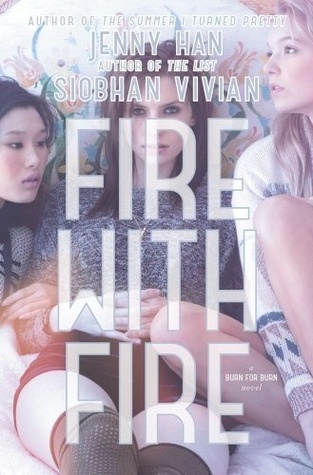 When sweet revenge turns sour… Book two of a trilogy from New York Times bestselling author Jenny Han and Siobhan Vivian.

Lillia, Kat, and Mary had the perfect plan. Work together in secret to take down the people who wronged them. But things didn't exactly go the way they'd hoped at the Homecoming Dance.


Not even close.


For now, it looks like they got away with it. All they have to do is move on and pick up the pieces, forget there ever was a pact. But it's not easy, not when Reeve is still a total jerk and Rennie's meaner than she ever was before.


And then there's sweet little Mary…she knows there's something seriously wrong with her. If she can't control her anger, she's sure that someone will get hurt even worse than Reeve was. Mary understands now that it's not just that Reeve bullied her—it's that he made her love him.


Eye for an eye, tooth for a tooth, burn for a burn. A broken heart for a broken heart. The girls are up to the task. They'll make Reeve fall in love with Lillia and then they will crush him. It's the only way he'll learn.


It seems once a fire is lit, the only thing you can do is let it burn...
Review
I enjoyed this book much more than
Burn for Burn
!
While Burn for Burn seemed to be mostly about revenge in the way of pranks (Homecoming Queen? That's how you'll get revenge?), this book had a much darker vibe to it. And the strange thing is that I liked it...a lot.
The majority of the book focuses on getting more revenge on Reeve (Who honestly deserves it). This dragged on throughout the book and for awhile you do not get much more but I was strangely interested!
Another thing that I need to mention is Mary. It's not that much of a surprise that Mary might bring some paranormal elements to the story, and she does, but she doesn't warp the story into a paranormal book. I also would like to say that Mary was one of the major parts of the book that made me curious to see what will happen next.
Which leads me to this: This book surprised me.
There were so many things in this book that I absolutely didn't see coming! That goes to say, I really need to read the next book!