Cover Lust is something that I do every week where I feature a book cover that I absolutely love!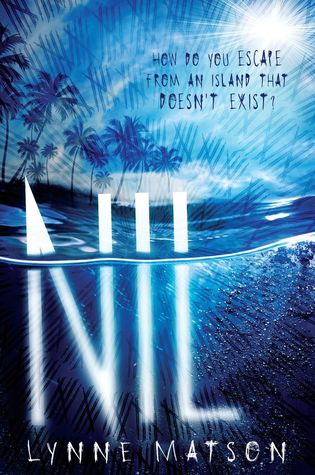 On the mysterious island of Nil, the rules are set. You have one year. Exactly 365 days--to escape, or you die.


Seventeen-year-old Charley doesn't know the rules. She doesn't even know where she is. The last thing she remembers is blacking out, and when she wakes up, she's lying naked in an empty rock field.


Lost and alone, Charley finds no sign of other people until she meets Thad, the gorgeous leader of a clan of teenage refugees. Soon Charley learns that leaving the island is harder than she thought . . . and so is falling in love. With Thad's time running out, Charley realizes that to save their future, Charley must first save him. And on an island rife with dangers, their greatest threat is time.
Goodreads
/
Amazon
/
Barnes & Noble




Why did I pick this cover?
I don't know why, but I'm a sucker for blue covers! I just find blue to be very beautiful on book covers and this cover is no different. I also love how the title is particularly submerged and all the tally marks going outwards. And this cover actually does show some relation to what's inside the book (i.e. the island and the tally marks).
What are your thoughts? Tell me in the comments!