Bookish Rants and Rambles is basically where I either rant or ramble about something dealing with books.
I have a confession to make: I love plot twists.
I love it when an author surprising me. I love that moment when I am taken completely by surprise and then look back and see that everything was planned out from the get-go! That there were so many hints to that plot twist that I didn't see! IT'S JUST SO GENIUS!!!
A plot twist in a book can be a defining moment for me. If a book bores me, if the characters annoy me, or if I'm just not feeling the book, a plot twist can completely change my opinion on a book. I just love being shocked so much! But the most surprising fact about plot twists, is that I love it when an author screws up my mind.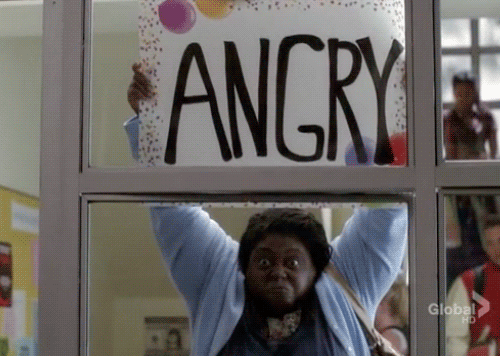 I could be like this on the outside, but still love it! This is what messed up about my opinion on plot twists: I can hate an author for what they did to my characters, but love them for being such a genius and surprising me.
Some books with plot twists:
What do you think of plot twists?