This is a place for books that I didn't fully review.
Maybe I listed my likes and dislikes, had a little short paragraph, or a few sentences to convey my feelings on the book, but whatever the "review" is, all of them are short and simple. (hence the clever name)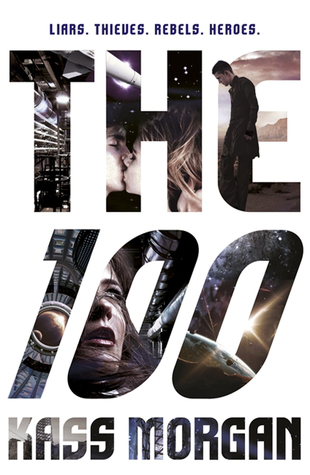 In the future, humans live in city-like spaceships orbiting far above Earth's toxic atmosphere. No one knows when, or even if, the long-abandoned planet will be habitable again. But faced with dwindling resources and a growing populace, government leaders know they must reclaim their homeland... before it's too late.


Now, one hundred juvenile delinquents are being sent on a high-stakes mission to recolonize Earth. After a brutal crash landing, the teens arrive on a savagely beautiful planet they've only seen from space. Confronting the dangers of this rugged new world, they struggle to form a tentative community. But they're haunted by their past and uncertain about the future. To survive, they must learn to trust - and even love - again.
Goodreads
/
Amazon
/
Barnes & Noble
This was not a bad book, by any means. I thought that the idea and the plot was really interesting! I just couldn't stand most of the characters.
It's not because they were unlikable or anything, they just annoyed me. Because almost every main character was focused on their agasty love life. I don't like it when books are filled with agasty romance, it just makes me angry, all that agast. It also upset me because these characters should be focused on, you know, survival instead of their stupid love lives.
The only character that I liked was Bellamy because instead of focusing on romance, he's focusing on helping his sister.
To be honest, that was my only issue with this book. I was actually fine with everything else, but all the agast took too much center stage for me to ignore it.
I'll probably still read the sequel as I am curious what will happen!
I just hope that the agast is all gone!
I hereby give this book
2.5 Wheels
Meaning: It was okay, but I almost liked it.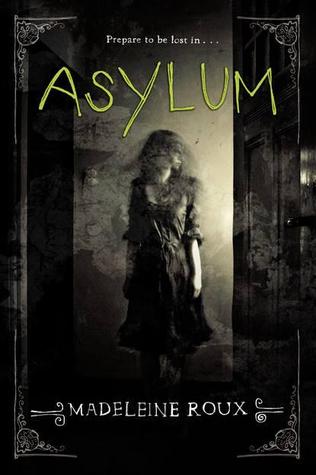 Asylum is a thrilling and creepy photo-novel perfect for fans of the New York Times bestseller Miss Peregrine's Home for Peculiar Children.

For sixteen-year-old Dan Crawford, New Hampshire College Prep is more than a summer program—it's a lifeline. An outcast at his high school, Dan is excited to finally make some friends in his last summer before college. But when he arrives at the program, Dan learns that his dorm for the summer used to be a sanatorium, more commonly known as an asylum. And not just any asylum—a last resort for the criminally insane.
As Dan and his new friends, Abby and Jordan, explore the hidden recesses of their creepy summer home, they soon discover it's no coincidence that the three of them ended up here. Because the asylum holds the key to a terrifying past. And there are some secrets that refuse to stay buried.
Featuring found photos of unsettling history and real abandoned asylums and filled with chilling mystery and page-turning suspense, Madeleine Roux's teen debut, Asylum, is a horror story that treads the line between genius and insanity.
Goodreads
/
Amazon
/
Barnes & Noble
Review
Based on the cover and synopsis, I was expecting a creepy ghost story.
I was wrong.
This book was very slow and took forever to get interesting.
Meaning: There was hardly anything ghost-like in the book at all.
And that's disappointing to me because I love ghost stories!
And sure, there were some suspenseful moments, but not until the very end.
While I'm not the biggest fan of this book, I'm not letting that affect my rating since a majority of my problems with the book stems from the fact that I just was expecting something else. It's not really the book's fault.
I might read the sequel, but probably not.